Ordinary Faith, Extraordinary Results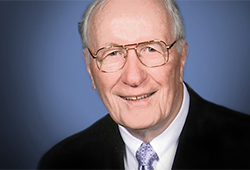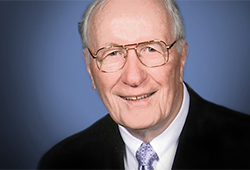 The story of Art Borden's life, age 92, reads like an impressive resume of international Christian ministry.
From establishing national Bible Societies in seven Latin American countries to holding various leadership positions at American Bible Society to serving as president of the Evangelical Council for Financial Accountability, Art has labored tirelessly to strengthen God's Kingdom around the world.
But for Art, genuine Christian service is not defined by a list of spiritual accolades; it is defined by a simple and humble obedience to the will of God. He declares,
"If it's worth my time, it's worth some of my money."
This is why Art has created many Charitable Gift Annuities (CGAs) with American Bible Society. Art knows CGAs: provide guaranteed income, generate tax savings and most of all fund the Bible Cause! He reminds,
"We should have enough faith to trust the Scriptures to reach men and women . . . and trust God to change their hearts and change their lives."
You can obtain more information about CGAs and other gift planning options from American Bible Society's Regional Director in your area by calling our Gift Planning Office at 1-800-549-3328, or by visiting us at absgift.org.